Read some of the reviews our clients have left over the years!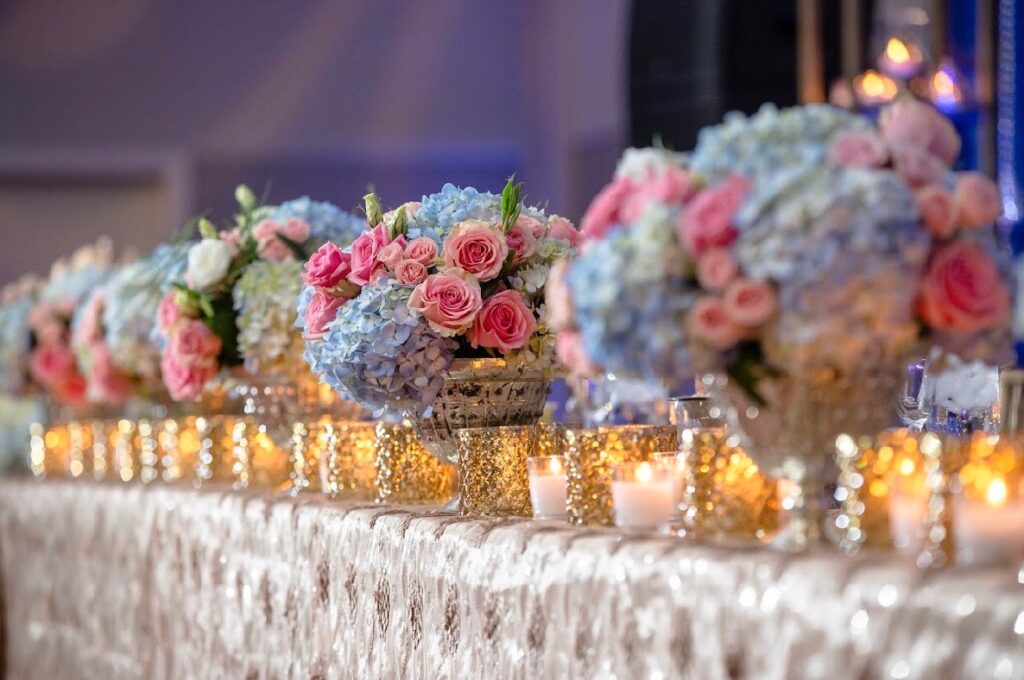 Rati was very instrumental in putting together the most beautiful wedding for my daughter last year. We had the perfect setting designed for Sangeet Wedding and Reception-all with unique decors to match the mood. she was always available to discuss ideas and takes time to listen and come up with ideas to match our needs. she takes extra care to make sure that the events absolutely flawless and perfect. the wedding mandap was designed to meet requirements of groom who is jewish and indian bride. everyone complemented on the set up and how beautifully it was done. she also helped with finding an amazing wedding planner, venue and other logistics that made the 2-day even absolutely beautiful and memorable!! – Praful, Mother of the Bride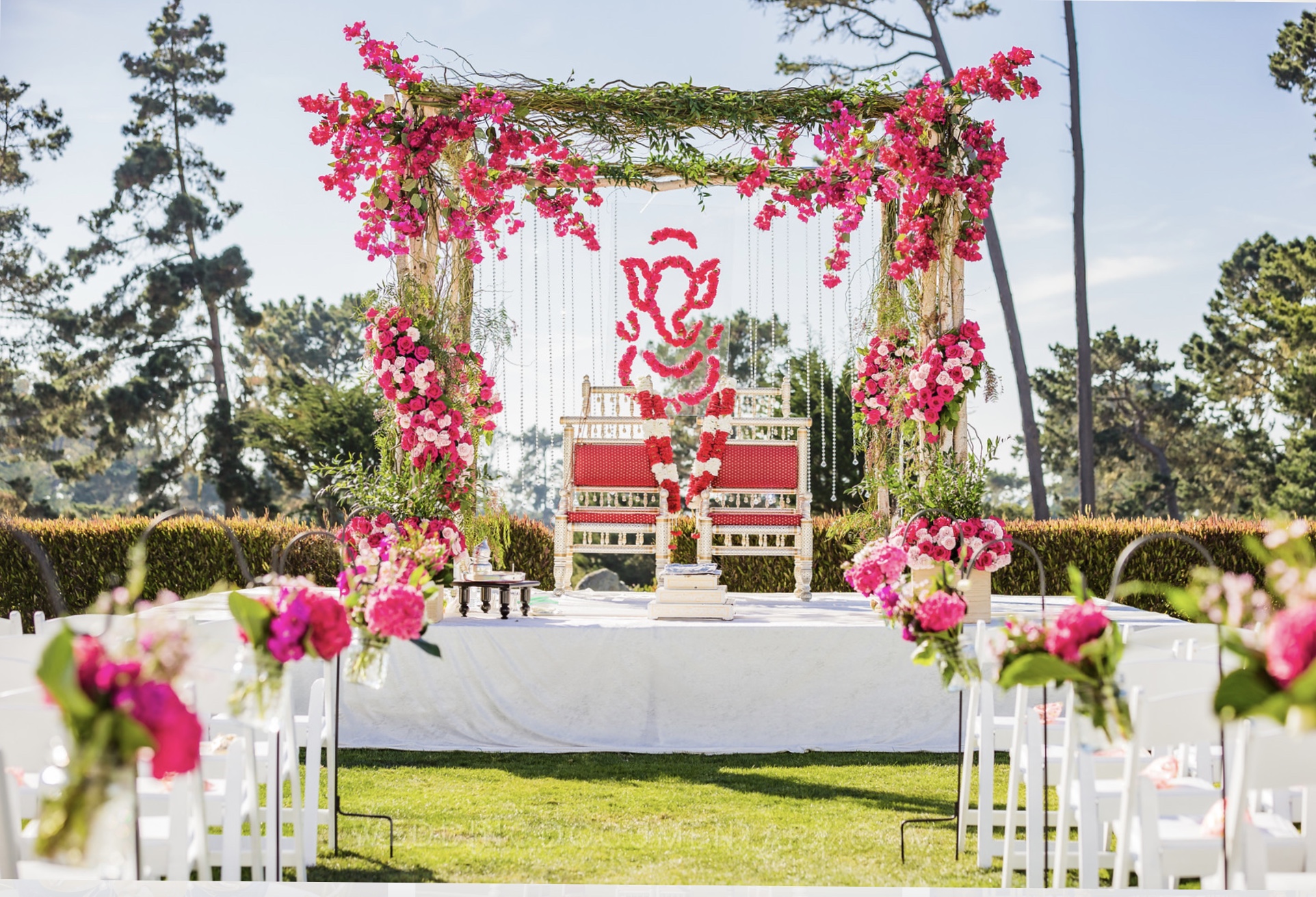 What a sweetheart to work with! Rati made my dream wedding come to life with beautiful florals, a unique and natural mandap, and the most elegant reception setup. Rati made sure she was able to get exactly what we wanted and reassured us every step of the way that it would all come together. I'm not a florist or a decorator, but being a creative, I can only imagine the number of hours and thought that went into creating something so beautiful and flawless – thank you and your team for absolutely everything!! It was a pleasure to work with you. Til next time ♥ – Roshni, Bride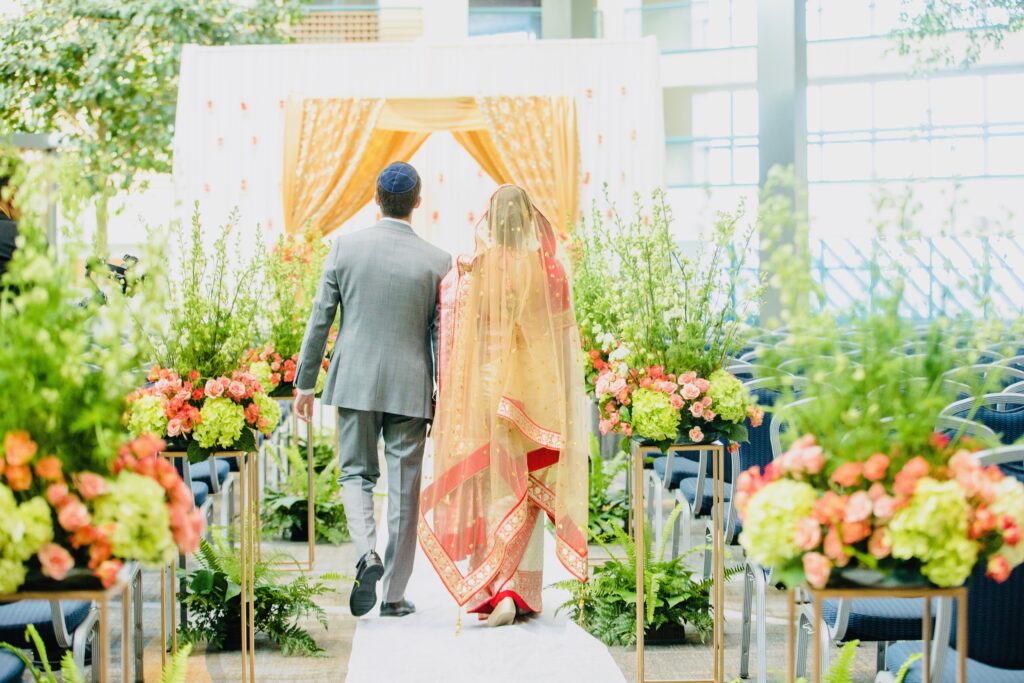 Rati was the decorator for our wedding in Feb 2019. Out of all the wedding vendors we used, she was the top 3 most spoken about by our guests. She did an AMAZING job with transforming rooms! Example: We had this tent that was not so great-looking, I was concerned about how it would look with everything up. WOW. I could not believe I was standing in that very same tent after Rati was done with it!!! She also was able to make shift a chuppah for our Jewish ceremony, and added Indian elements to it just like how I wanted. She's got a great sense of color combinations, and she will even do her best to give multiple options of everything! Rati – thank you for beautifying our day. It would not have been the same without your touch! – Sarika P., Bride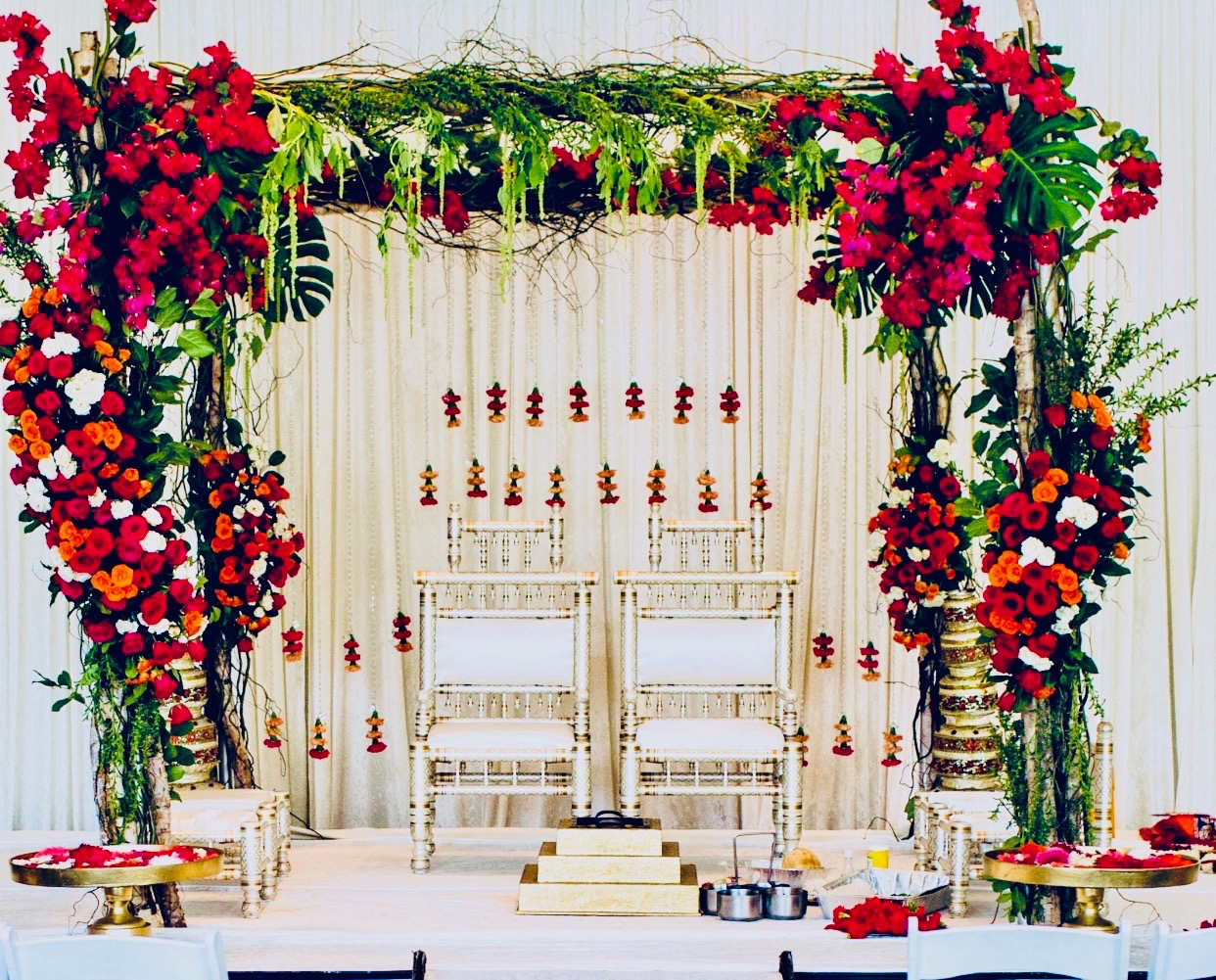 Rati goes above and beyond to make sure your event decor looks elegant and spectacular! She takes time to listen to exactly what you want and helps you realize your Pinterest ideas in a unique way. She did the decor for our Sangeet, Wedding, Happy Hour, and Reception! We even went to go pick out flowers with her, and she showed my mom a sample reception centerpiece before the event. There was clear communication throughout the process, she was full of good ideas, and all the decor was always ready well before time! Would definitely recommend!
She created a beautiful Sangeet seating area for us that was classy and beautiful. The kids LOVED the stools and colorful pillows, and the daisies made it so much more beautiful. It was a wonderful surprise for us and made our event that much more special. Our natural mandap was a complete dream come true for us! She has such a knack for mixing greenery and florals, and we had beautiful bougainvillea, spray roses, and carnations mixed with lots of green leaves and birchwood. The entire effect was so enchanting, and I couldn't how imagined how wonderful it would look! The centerpieces at the reception were also so glamorous! All of our guests commented on how all the decor looked fantastic, and we're so happy we chose Rati to do our events! – Tuhina, Bride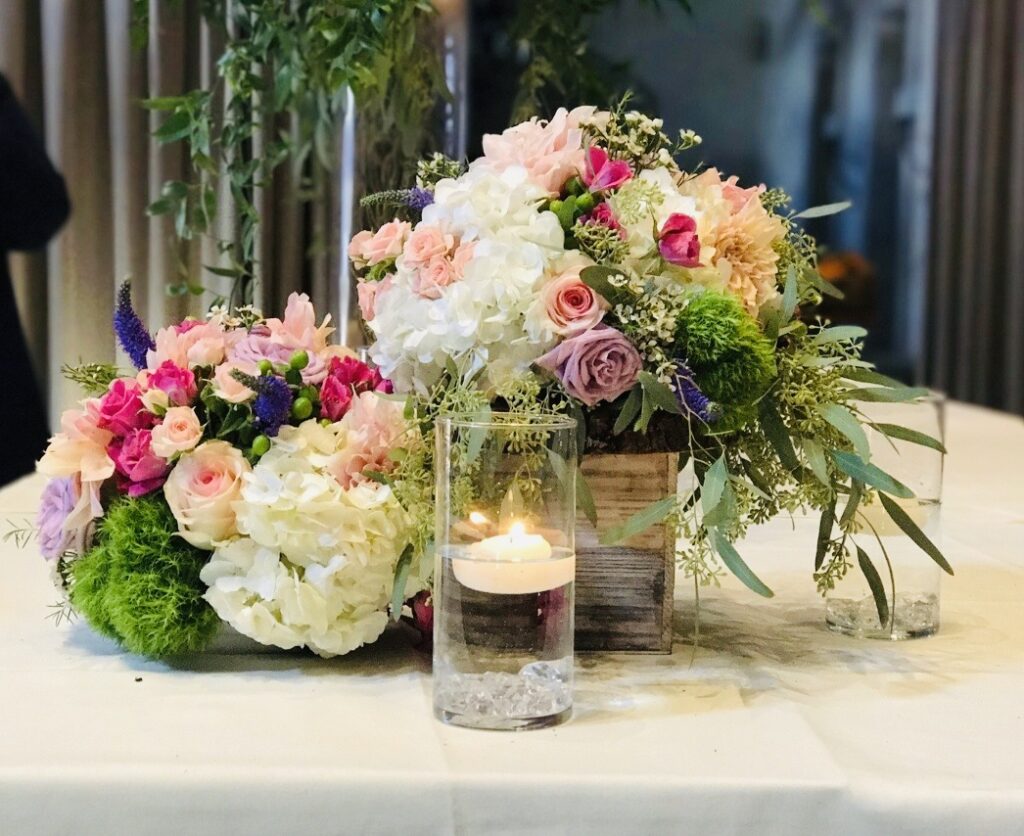 Dear Rati, thank you so much for creating such a beautiful wedding for me and Sunny! Everything was absolutely gorgeous! I can't thank you enough for your hard work, kindness and efforts! Thank you.
– Love, Punita and Sunny, Couple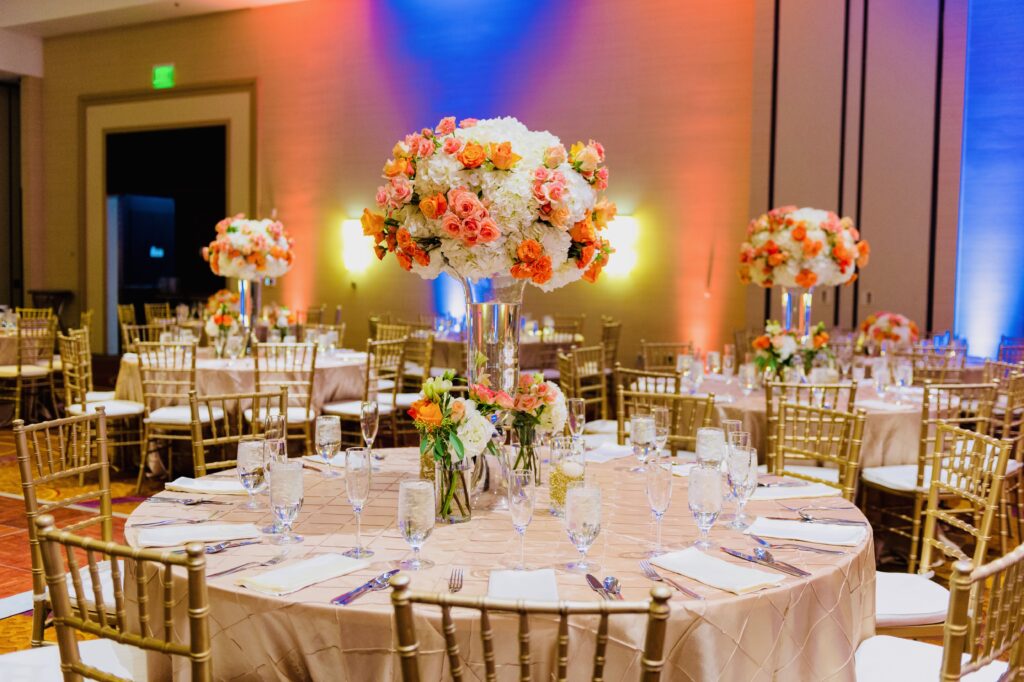 My husband and I had to plan our wedding across the country, while appeasing the desires of both our families, and thus needed to work with a decorator who was understanding, adaptive, creative, responsive, and easy to work with. Rati was all of these traits and so much more! One of the most important aspects of a planning a wedding is creating the ambience you want through the right decoration and florals–and hopefully to keep this within whatever your budget may be. When searching for a decorator, I knew I needed someone we could really trust with an artistic vision while still being adaptive to whatever our unique requests were. Rati was a Godsend.
She came highly recommended to us through an extended family member. From my first conversation with her, she was unbelievably sweet, listened to me vent about my wedding stresses (an unexpected bonus), and reassured me that our wedding should be decorated to our liking and within budget. When I said we didn't even know where to start, she reassured me further- suggesting I pick out Mandap designs and reception decor that we liked and would give her input of what she thought would look good at our chosen venue (which she had good experience working with). She sent pictures of her work and I was immediately drawn to how gorgeous her floral designs were. As my husband and I worked to coordinate the wedding amongst busy schedules and various stressors, Rati was adaptive, sweet, and patient, all the while helping us decide what would look best. She made some great suggestions which we followed, and was amenable to cutting out things that did not fit our budget. Her artistic sense was spot on and she was honest about what would look good and what wouldn't. She brought great ease to our planning, which I learned was very important.
Just as wonderfully, she recommended other vendors with whom she worked closely- our DJ, DJ Bitzy from Toofan sounds and our vibrant photographers Maqsood and Kavita Hakim, which also made our wedding day flow wonderfully. The most wonderful part about working with Rati and our other vendors- is that they truly love the work they do and it shines through.As for how everything turned out–it was perfect. She had painstakingly gotten the perfect shade of red for our Mandap, had gorgeous florals that aligned the aisle, and it was the perfect blend of simplicity and Indian color that we wanted. When my husband and I walked into our reception hall, I was in shock with how beautiful and elegant everything looked–I literally thought "wow we are so lucky that this is our wedding." She created a royal, unique, gorgeous stage, and an elegant warm reception hall with incredibly vibrant flowers. Our guests did not stop raving about how beautiful our wedding was.
We cannot say enough good things about Rati and her team. We would work with her a thousand times again and highly recommend her for wedding/any event decoration. We are extremely grateful and lucky to have worked with her! – Sujana, Bride
---
Want to see more of what our clients have to say?
Check out our Yelp page! Or, if you're ready to bring your event vision to life, head over to our contact form to make an inquiry!