Rati teamed up with longtime event rental partner Royal Event Rentals to create several backyard event setups. Ideal for intimate weddings or elaborate at-home pre-wedding events, these setups are examples of the types of designs clients can create. Each setup showcases different pieces from the rental collections available, which clients can select from or add flowers to in order to match their exact design vision.
Florals & Decor: Floral Designs by Rati
Rentals: Royal Event Rentals
Photography: Anjali Chakra
The first setup is a pink and peach structure with a white backdrop. This colorful structure can be customized with chairs, colorful stools, lanterns, parasols, and more. Clients can switch out the seating and decor to host different events within the same structure over several days.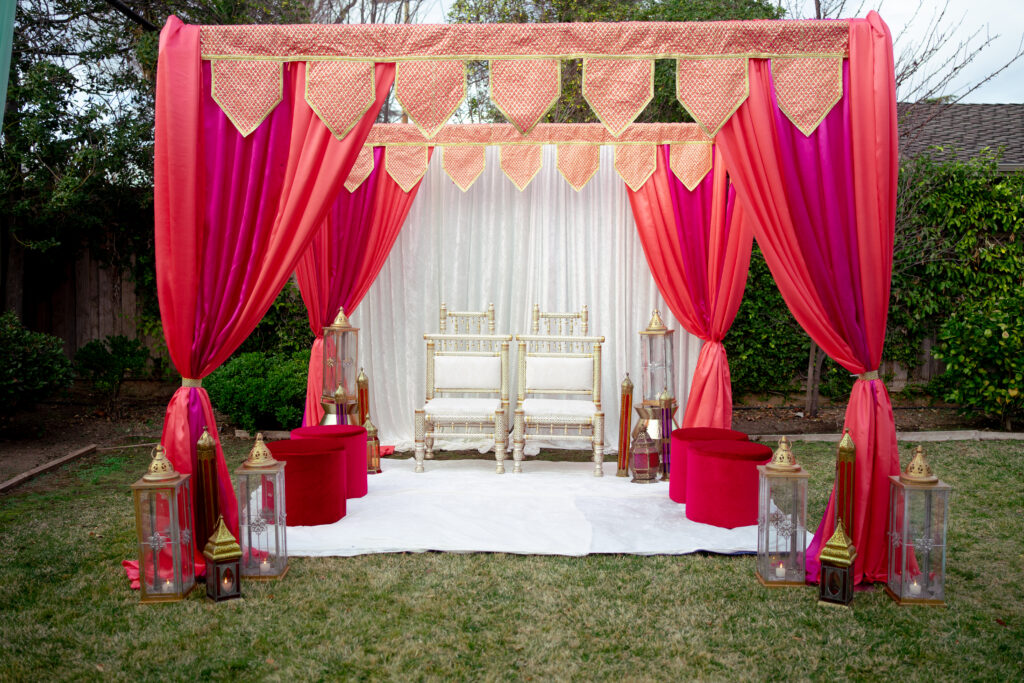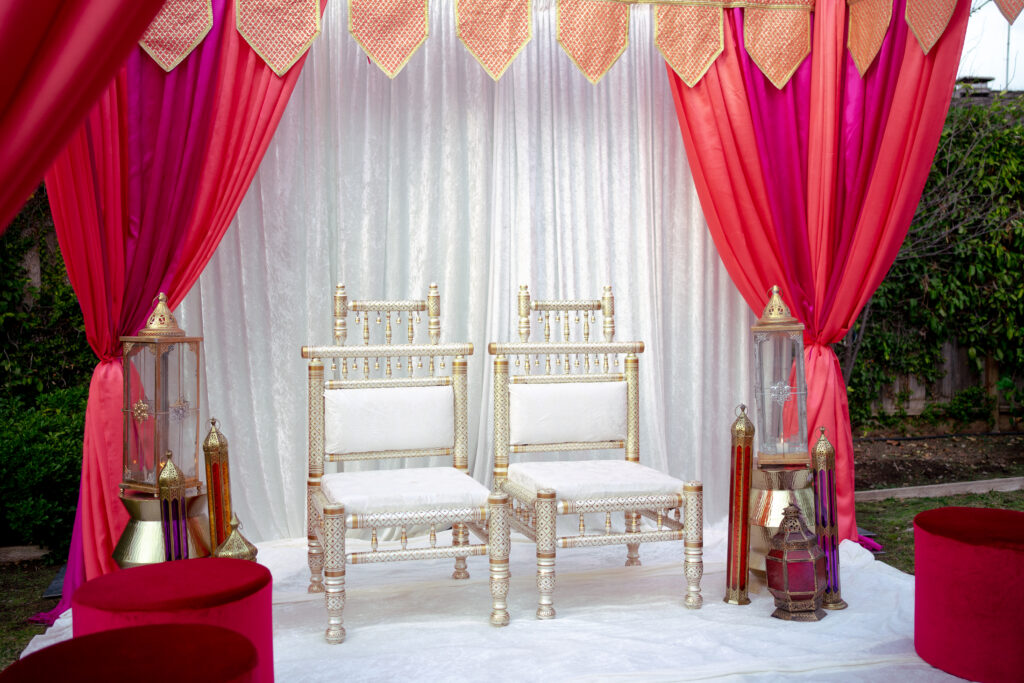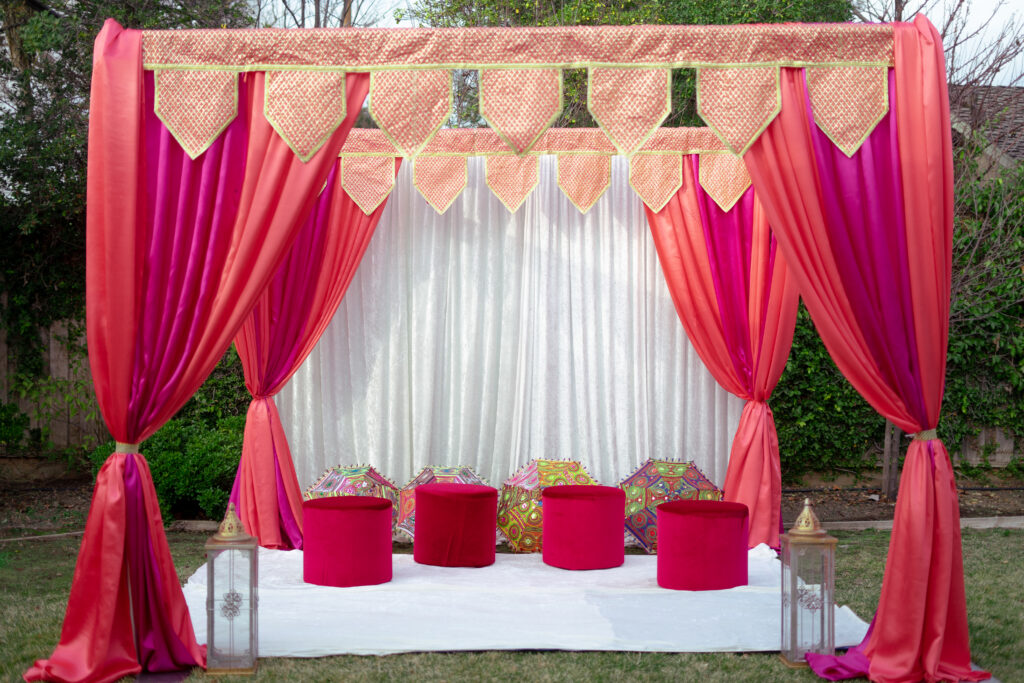 The second setup is a bazaar cart – perfect for bangles, bindis, scarves, or any other accessories or favors clients wish to distribute to their guests. Hanging accent pieces can be added to the cart and surrounding trees to add a colorful flair. Parasols add a traditional touch, while a draped structure framing the area can create the illusion of a secluded area for the carts in backyards that don't have much division.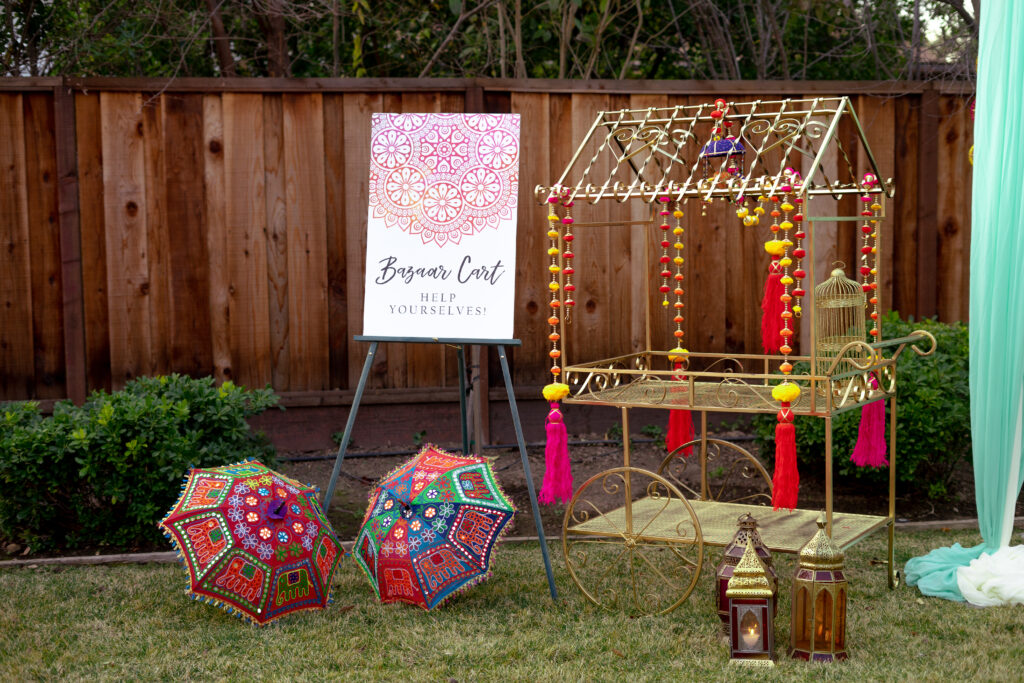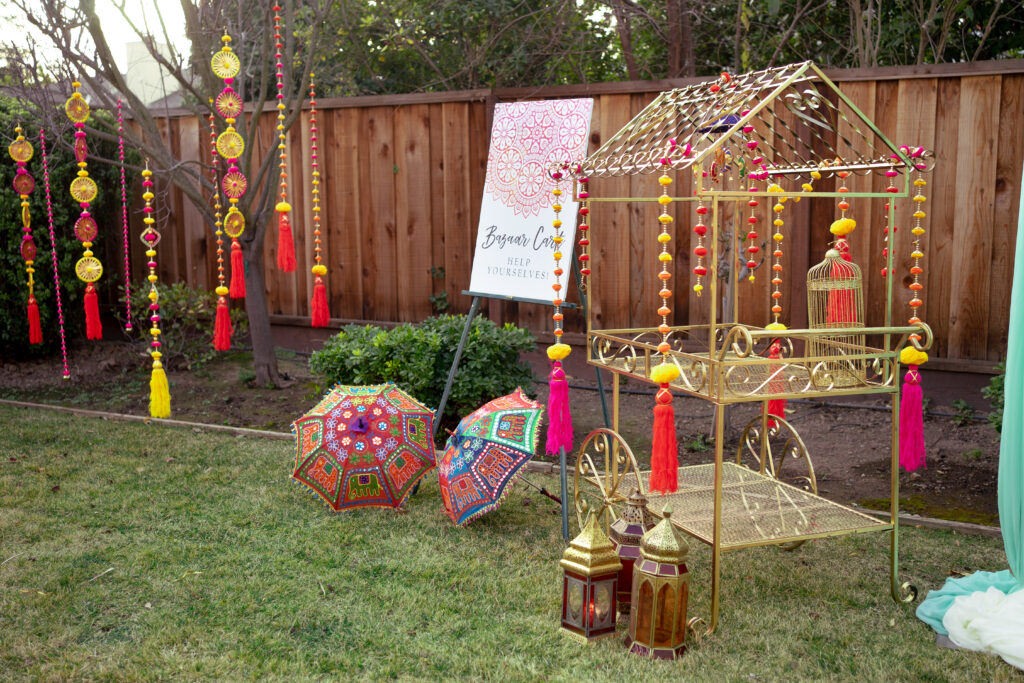 This third set of photos shows a custom canopy covering the seating area in front of a ceremony structure. These canopies can be designed to cover as much space as needed for each client's events, and a variety of materials are available for the structure and/or draping.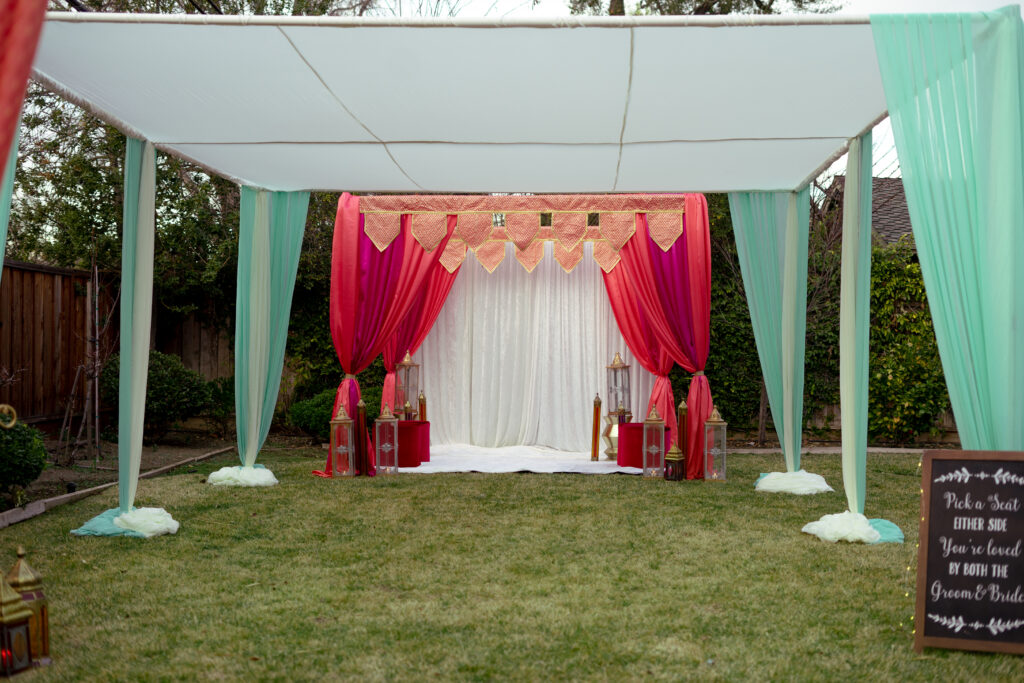 Our fourth setup is an open structure without a backdrop – instead, gold-colored accent pieces hang from the trees behind the structure, adding some sparkle to the setup. The classic mandap-style chair rentals pictured here can be complimented with additional seating, or switched out for a couch for a reception stage.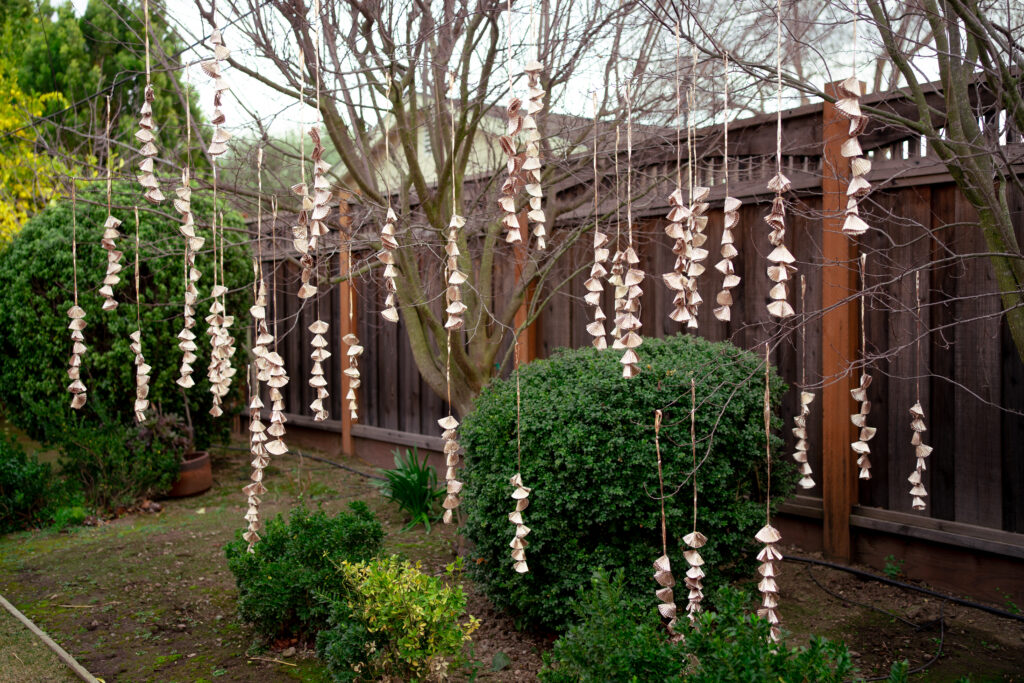 This final setup is a ceremony arch. Baby's breath has made its mark as a popular focal point for the 2021 season, so we chose to create a whimsical arrangement all out of baby's breath for the left side of the arch. This setup is pictured with a navy backdrop, but it can stand alone if set up in an area with a view. Floating candles add a magical touch to the setup for sunset, and we show here how the arch can be transformed for an evening event such as a reception with the addition of a festive swing.